Picture the scene: You're up late, working on commissions. If you put the TV on in the background you run the risk of getting distracted. If you play your favourite Spotify playlist you'll be tempted to skip songs halfway through. What are you going to do, work in silence?
What you need is a podcast!
Podcasts are excellent work buddies. Listen to them whilst you work, during your commute or even before bed (if you manage to ever sleep); to learn new skills or interesting hot takes on the industry as a whole.
Whilst the art world tends to focus on the visual side of life, stripping everything back to audio can help you focus on your own work. Whether you're a budding new artist or a seasoned professional, there will absolutely be a podcast waiting for you. We guarantee it!
Here are some of our favourite artsy podcasts to get you started on your journey…
Art Side of Life
If you're looking for something to binge on, you absolutely must check out Art Side of Life. Forgive us if you've already heard this recommendation elsewhere, but Art Side of Life really is one of the very best artistic podcasts out there. They have so many episodes to play back (94 at the time of writing) and they post five new interviews every week! It's fair to say they're pretty busy.
You can expect plenty of amazing insights, hits and tips to help your hone your skills as an artist online.
Sketchbook heroes
We started listening to Sketchbook Heroes in November after stumbling across their brilliant 'How to handle rejection' episode. First airing in January 2017, there are plenty of excellent episodes to playback whilst you work. What we love most about this podcast is the way the presenters, Robert Ekblom and Ilias Patlis, bounce off each other and let their personality come through. If you work from home or in an empty makeshift workshop, we've no doubt you'll appreciate this too!
It also goes without saying that they have the best theme tune in the history of any podcast!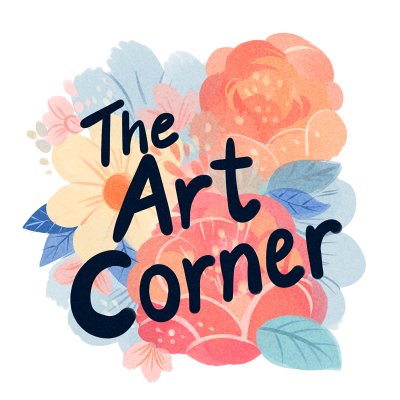 The art corner
Presented by Vicki Tsai and Anoosha Syed, The Art Corner started broadcasting in late 2017. In the last few months they've covered topics including the work/life balance, the myth of originality and how to run an ecommerce store online.
Our favourite is episode 5 – artistic style. If you asked an artist about their own personal style, they probably wouldn't even be able to pin point it themselves. So how on earth do you work on your own? Check out the podcast to find out.
Ctrl Alt Delete
Emma Gannon's podcast is must-subscribe for all online creatives. Whilst this podcast doesn't necessarily focus on the art world like some of our other suggestions, you're sure to learn and explore plenty of skills that will help you handle the freelance lifestyle and more commercial side of the creative industry.
Some episodes in particular we'd recommend are:
#87 Matt Haig: Twitter, time and mental health
#80 Sally Hughes: Saying no and keeping your integrity
#53 Alice Tams: Birds, hats & potential copycats
These will get you started, but we implore you to go back to the very beginning and see what the podcast grew from.
Salt & Honey
Presented by two full-time comic book artists, Sloane Leong & Leslie Hung, Salt & Honey provides an interesting look into the industry. This relaxed podcast makes you feel as if you're eavesdropping into a conversation between two best friends/co workers.
We love the personality that comes through with this podcast and how Sloane & Leslie aren't afraid to discuss their likes and dislikes about the work they do. If you're looking to know more about the industry or you're a fan of comic books, we highly recommend subscribing.
_______
We're always interested in hearing new, artsy podcasts, so if you run your own or simply have a recommendation pop it in the comment section down below.